"Do not give up on that part of yourself that you do not know" Alain Badiou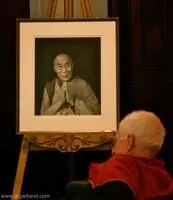 There are many reasons why someone might want to consult a psychologist. Some have a need for consultation regarding present life circumstances or have been referred for an evaluation. Some may have reason to refer others; in the family or in their business or medical/legal practice. Some may want the psychologist to become involved in community crises, business group analysis and intervention or to reflect or give opinions about current events. But a major reason that individuals turn toward psychological resources is personal therapy or psychotherapy.

When Ruth Gordon was once asked why the film "Harold and Maude" was so popular, she replied that "everyone needs someone to tell their story to".

In the private world of psychotherapy, we are all provided the opportunity to speak and be heard . . . to tell our story. This time our story can be told with "compassion and self-reflection", as a good friend consoles; slowly emerging free of self-recrimination and regret. We have a chance to benefit from a meaningful listening as well; a listening that inspires hope in the future and the thrill of understanding.

With some time and resource investment, psychotherapy most often gives credence to Marie Curie's famous words that "nothing in life is to be feared, it is only to be understood". As one gradually becomes less anxious and defensive, they find themselves transforming into a happier and more comfortable person for themselves and others to be around; able to enjoy and appreciate life and less likely to be led by the past as they face an uncertain future.

It is naturally important that the person we choose to sit with while we go on our journey knows quite a bit about the journey . . . someone who has journeyed themselves and has assisted many others in finding the best possible version of themselves. . . .someone who is fearless in the face of the future, the present and the past and who remains calm and loving and knowledgeable in the face of whatever inner horror or embarrassment we might feel. This is an essential element of all good therapy. To see if I have the qualities and the background you seek in a psychotherapist/confidant, please look further on this site.




Thank you for your visit!

Please note that the content of these pages is copyrighted and restricted to personal use.